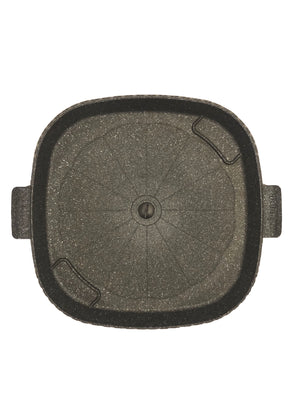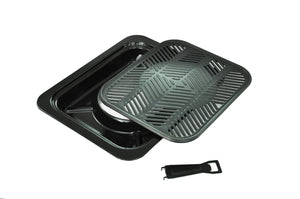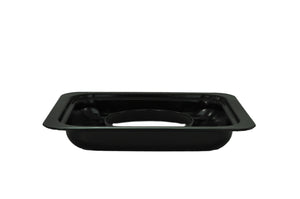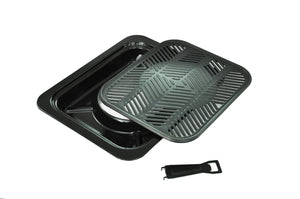 Korean BBQ Grill Plate
Cook Korean BBQ at your own house with these grills.Both come with packaged boxes. 
The #KK6051-1 Bbq Grill comes in a 3-piece set.
Bbq Top Grate
Bbq Dripping Base
Bbq Tong (easy lifting of grate)
The #KK6041 Bbq Grill has a built in oil-drainer at the bottom of the grill. 
Place a container or bowl to catch the oil drippings.
| | | | |
| --- | --- | --- | --- |
| BBQ Plate | Length (cm) | Width (cm) | Height (cm) |
| #KK6051-1 (Grate) | 30.8 cm | 25.6 cm | 1.1 cm |
| #KK6051-1 (Base) | 35.8 cm | 29.9 cm | 5 cm |
| #KK6041 | 35.6 cm | 30.2 cm | 5.4 cm |
Click below for accessories: