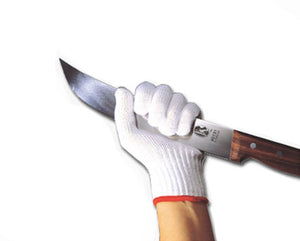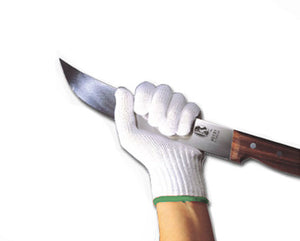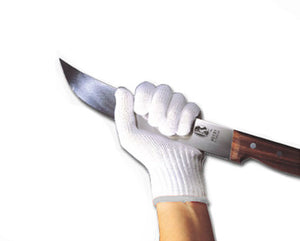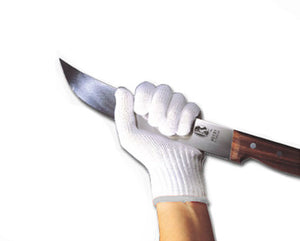 Cut Resistance Shield 3 Gloves Victorinox Forschner
Highest cut resistance with Spectra® and polyester outer sheath for a less slippery feel. Ultra high molecular weight polyethylene. FDA accepted material. 7 gauge thread count: 7 threads per inch.
Food prep activity such as meat boning, trimming & portioning. Good general kitchen safety for cleaning food machines such as slicers, food processors, vegetable slicing equipment. Good for all day wearing comfort.
Outstanding cut resistance
Unique elastic over banding in cuff for comfort and safety
FDA & USDA approved materials
Comfortable, durable, flexible and ambidextrous
Washable and bleach-safe
Exceptional durability
Caution: This glove is cut resistant but not cut proof or point puncture resistant. Use extreme caution with serrated blades. Do not use with powered blades.